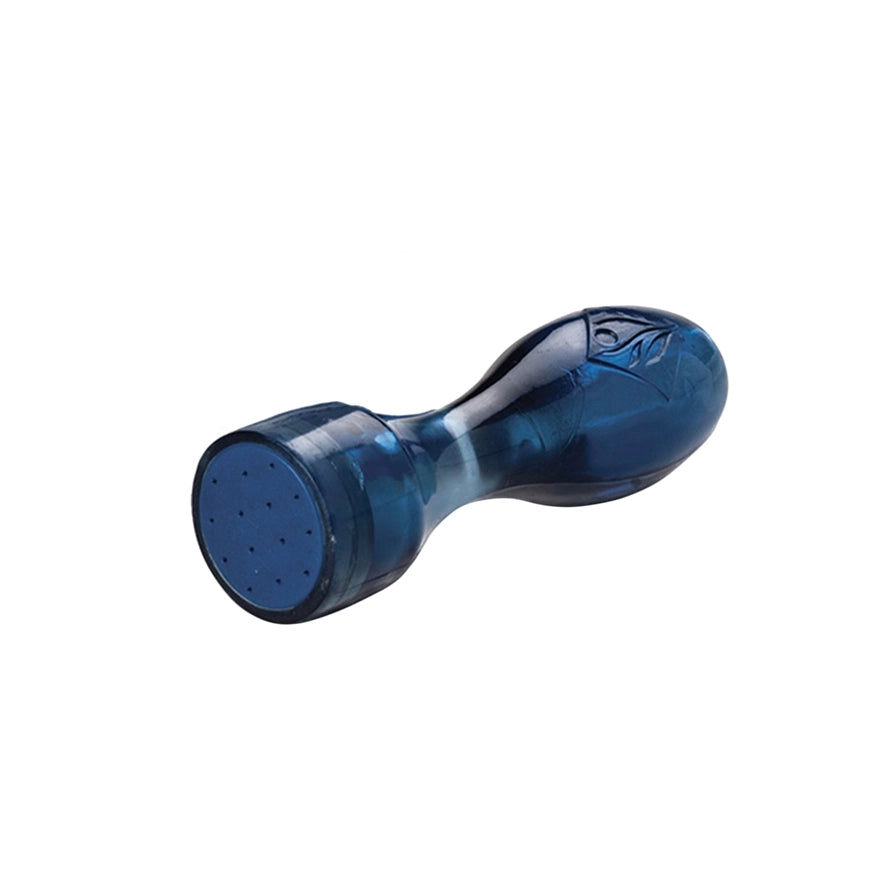 Environ Cosmetic Focus-Cit
FREE delivery on orders over R400, shipping for orders under R400 will be charged at R50 per shipment. Orders are delivered between 1-5 business days.
Environ Cosmetic Focus CIT is a small micro-needling tool that is 'patted' across the skin to boost the penetration of Environ's skin creams – it is a mini-version of the full-featured Cosmetic Roll CIT.
Measuring just 5cm in length, the device consists of 15 needles, measuring 0.2mm, set in a 1.5cm diameter head, allowing users to target specific, traditionally difficult areas to reach, such as the mouth, eye area and frown lines.
Customers wanting a full micro-needling treatment would better be served by the full-size Cosmetic Roll CIT which has a greater micro-needle penetration depth.
The Focus-CIT is to be used between two and seven times per week after toning and cleansing for a time period of between 10 and 15 minutes in order to achieve maximum effect.
Benefits:
Allows for optimum absorption of active ingredients into the skin.
Helps restore skin tightness.
Smoothens fine lines and softens scars.
Assists in the reduction of pigmentation.
Thickens thin skin.
Helps to reduce dilated blood vessels.
Allows you to focus on specific, traditionally difficult areas to reach, such the mouth and eye area.
How to use:
Using the Cosmetic Focus-CIT lightly 'pat' the targeted area, for approximately 3 minutes.
Apply recommended Environ moisturiser afterwards.
If the skin feels sensitive afterwards do not repeat until the skin feels comfortable.
Start by patting twice a week and slowly progress until you can use daily.
Use as part of your evening regime to ensure that sunscreen ingredients don't irritate the skin.
This product should be used on the upper and lower eyelids with caution.
Only to be used by those whose skin is already comfortable with Original Classic, AVST 3 or C-Quence 2.
The instrument can be cleaned with warm water (after every treatment) and with the Roll-CIT Cleaning Solution once a week.
Environ is a prescription range. All new purchases are followed with a free telephonic or video consultation with our Environ Skincare Specialist to advise on each products uses and benefits and assist with any protocols that need to be followed. This is to ensure you get the very best out of the brand and your skin. Environ items can only be shipped to new clients after a free online/telephonic consultation, to confirm that the correct product will be applied for your specific concern. If necessary we will exchange or refund the product after the consultation.
Deluxe Shop offers FREE delivery on orders over R400, shipping for orders under R400 will be charged at R50 per shipment. Once an order is dispatched it may take between 1-5 working days for delivery. Orders are not always dispatched on the day of ordering. We will always aim for the quickest time possible - depending on the time of your order and the area you live in, some delays may occur. Some increased charges may occur for rural areas or on Game Farms, Mines, Farms etc. Peak periods such as Black Friday and Christmas may result in some delays.
No shipping costs apply to treatments/vouchers purchased.

Delivery Methods
In general orders are despatched on the day after they are received, however at busy times this may not be possible. Please therefore allow up to one week for delivery. Orders sent by courier need to be signed-for on delivery.

Claims for damage, packing errors or non-delivery of goods must be received by DeluxeShop within 14 days of placing your order. In the event that no such claim is received within the specified time period, the sale will be considered final and the goods deemed to be received in good working condition and as ordered.

Peak Periods
During very busy periods, like Black Friday and December holidays, alternate delivery times should be taken into consideration for all delivery options. We will keep you posted on the actual delivery time.

Returns Policy - Satisfaction Guaranteed!
Deluxe Shop trusts that you are satisfied with your purchases. We only stock brands that we know provide the greatest results and get raving reviews.

However, if for any reason you are not satisfied with your purchase, please contact sales@deluxeshop.co.za within 7 days with a detailed description of the query, including a photograph and the batch code of the product.

If for any reason you wish to return goods purchased directly from us, we will provide a refund or exchange the item upon returning it to us. All we ask is that the products are either unused or at least 90% full.

Returns must be made within 60 days of purchase and be sent back to Deluxe Shop in good order.

Please note: to receive a full refund for a product/s delivered with a promotional free gift, both the item purchased and the free gift must be returned within 28 days of the purchase date.